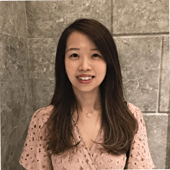 Yvonne Fung
Talent Acquisition Specialist – People and Culture
As the Talent Acquisition Specialist at Osome, I am hiring and building the most awOsome team for the Hong Kong Office. Being the 1st HR in the Hong Kong Office, I'm also working on HR operations, employee engagement, and anything HR relating.
I'm a multi-tasking master✌🏻
Before joining Osome, I was working in a recruitment agency for 3 years and also in a relocation company for 2 years managing international assignments for banking professionals. With my experience and passion, I value every opportunity to help talents and businesses to achieve their goals.

In my free time, I enjoy baking, hiking and travelling.
Join us if you are ready to take on the challenge of a lifetime and be part of our energetic and dynamic team🥳