Accounting and Audit
·
Singapore
·
Hybrid
Expression of Interest - Junior Accountant / Accountant
Drive entrepreneurship, ensure financial accuracy, advise clients, and embrace tech advancements. Be part of our growth journey!
We usually respond within a week
Please note that this job advert is for an expression of interest only and not an active job vacancy. If you would like to be considered for upcoming and future opportunities in our growing team, please apply and we will be in touch.

We're Osome - Entrepreneurs are society's problem solvers. At Osome, we help entrepreneurs focus on solving problems, empowering them to improve the way we work, travel, communicate, shop, and live. The more problems entrepreneurs can solve, the better our world becomes.
As a Junior Accountant / Accountant within our XERO Team in Singapore, you will be an integral part of the Accounting Department, contributing to smooth financial operations and client advisory services.
This is an opportunity to join a goal-driven startup with big ambitions. Building upon our triumphant Series A raise in 2021, we concluded our Series B funding round in December 2022, further solidifying our commitment to continued growth.
What You'll Be Doing:
Accounting
Prepare and ensure the accuracy of yearly/quarterly financial records in a timely manner
Review and verify payroll for personal tax filing or IR8A yearly
Ensure compliance with accounting principles and company policies
Client Advisory
Act as the primary point of contact for clients, addressing their accounting-related queries and concerns
Process Improvement
Identify inefficiencies in accounting software and processes, proposing solutions to streamline workflows
Stay updated with industry trends and changes in accounting regulations to ensure compliance
To excel in this role, we are looking for candidates with the following qualifications and skills:

2-3 years experience in an outsourced accounting practice/external audit firm, with a strong foundation in accounting principles (IFRS/SFRS).
Ability to adapt quickly to technological developments and provide constructive feedback for improvement.
Experience in handling UFS, payroll, personal tax, GST, accounts consolidation, and corporate tax is a plus.
Minimal supervision required; ability to manage tasks independently.
Strong interest in automation and embracing new tech advancements.
Effective time management skills with meticulous attention to detail.
Strong communication skills, both verbal and written.
What's in It for You 🙌
At OSOME, we value our employees and offer a supportive and dynamic work environment that rewards excellence and encourages personal growth. Here's what you can expect:
⭐ Competitive salary and benefits package, including an annual SGD 5000 training grant
⭐ Opportunity to work with a team of accounting professionals and gain exposure to a diverse range of clients.
⭐ A chance to be at the forefront of technological advancements, contributing to the development of accounting software.
⭐ Flexibility and independence in managing your workload, with room to grow and advance professionally.
⭐ An organization that fosters a client-centric approach and emphasizes continuous improvement and innovation.
⭐ The satisfaction of making a meaningful impact on our client's financial success.
Equal Opportunity Statement
At OSOME, creating a culture where individuals of all backgrounds feel comfortable really matters. Everyone who applies will receive fair consideration for employment. We do not discriminate based upon race, colour, religion, sex, sexual orientation, age, marital status, gender identity, national origin, disability, or any other applicable legally protected characteristics in the location in which the candidate is applying. We want to ensure that we represent the diversity of talent in the society we live in today. If you have any accessibility requirements that would make you more comfortable during the application and interview process, please let us know so that we can support you.
Department

Accounting and Audit

Locations

Singapore

Remote status

Hybrid

Monthly salary

SGD3,200 - SGD5,500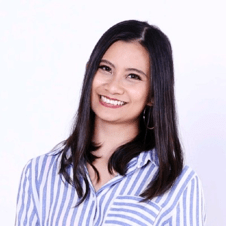 Contact
Lisa
Talent Acquisition Team Lead – People and Culture
About OSOME
We believe that entrepreneurs are society's problem solvers. They see opportunities in complexities and drive us towards progress. Osome doesn't want entrepreneurs to be distracted from the important task of searching for the best solutions. By letting us handle all the routine tasks, entrepreneurs can focus on driving their business forward.
Accounting and Audit
·
Singapore
·
Hybrid
Expression of Interest - Junior Accountant / Accountant
Drive entrepreneurship, ensure financial accuracy, advise clients, and embrace tech advancements. Be part of our growth journey!
Loading application form
Already working at OSOME?
Let's recruit together and find your next colleague.